Its about to be the start of a New Year. Here is looking back at the year that was. Ups and downs. There are links to stories in case you missed them.
Honorable Mentions: Hillel Nationwide Basketball Tournament, Alex Tyus' Move to Israel, Kenny Anderson to Coach at a Jewish High School, Lawrence Frank Coaching Pistons, Casspi and Bar Raphaeli Dating?, and Wittels Short of Record.
10) Toledo' Shafir Drops 40 in NIT Final
Naama Shafir, an observant Jew, led Toledo to a NIT Championship by scoring 40 points against USC in the finals. Hazzan Jamie Gloth said it was amazing. Shafir and teammates visited Israel in the summer. We are excited to follow her in the upcoming season. Click HERE for more.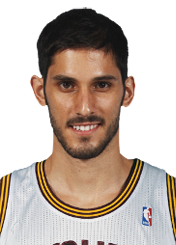 After months of speculation, Omri Casspi was traded to the Cleveland Cavaliers. The Israeli golden boy should do well running the with Kyrie Irving...if there is a season.Click
HERE
for more. We also saw Jason Marquis and Taylor Mays get traded this year.
Unfortunately, some of the stories this year were less than great. Macho Man Randy Savage Passed away. Our hearts went out to his family and friend. Click HERE for more.
Legendary MLB Pitcher, who had hidden his Judaism, is now admittedly Jewish. This sparked a lot of interest for old time baseball fans. Branca was best known for letting up the shot heard round the world. Click HERE for more.

6) Farmar and Scheyer Headed to Maccabi Tel Aviv
Jon Scheyer has made aliyah and will suite up for Maccabi Tel Aviv, while Jordan Farmar, pending the NBA season, will join him in a solid back court. Maccabi should be in legit contention for a championship. Click HERE for more.
5) Championships to Go Around
The biggest news is that Mark Cuban finally reached the top of the basketball world when his Dallas Mavericks were crowned NBA champions. In the wrestling world Kelly Kelly became the first Jewish female world champion and Colt Cabana, whose character is Jewish became the NWA World Heavyweight Champion. Also, Ian Kinsler and Scott Feldman lost in the world series, but were American league champions last season.
4) Bruce Pearl Out at Tennessee
Another bad story, as Bruce Pearl is gone from Tennessee after violating NCAA rules. He was the best Jewish coach in the game and will be missed. We await his eventual return to the court. Click HERE for more.
3) New Jews and Non-Jews to MLB
Over the past MLB season we have seen several Jewish new comers. The list includes, Ryan Lavarnway, Michael Schwimer, Paul Goldschmidt, and Josh Satin. All have performed fairly well and their futures look bright. But two others with whom there was believed to be Jewish lineage are now off the list in Dylan Axelrod and Jason Kipnis. Maybe bigger news than the 4 newcomers was Kipnis wearing a cross, which crushed Jewish baseball fans.

2) Braun in Contention for MVP
This could have been the top story, but it hasn't happened yet. That being said Ryan Braun is my vote for NL MVP (yes over Matt Kemp). Kemp's numbers are great, but Braun's team is in the playoffs. With a 30/30 season, Braun could be the first Jewish MVP since Hank Greenberg. Kinsler also reached the 30/30 club this season. Click HERE for more.
1 - Tie) Carimi Drafted in the First Round
Yes, I am biased because he is a Bear. But in reality, we have a handful of Jewish football players, but none drafted in the first round. Hats off to Carimi for the story of the year. Click
HERE
for more.
1 - Tie) Israel to Compete in WBC
This story will stand alone, hopefully, in 2012 and 2013 as the Israel team is assembled. But as for now its awesome thinking about an all Jewish team. Click HERE to read more.